Choose a subscription to Classic Car Weekly as a treat to yourself, or as a gift this festive season.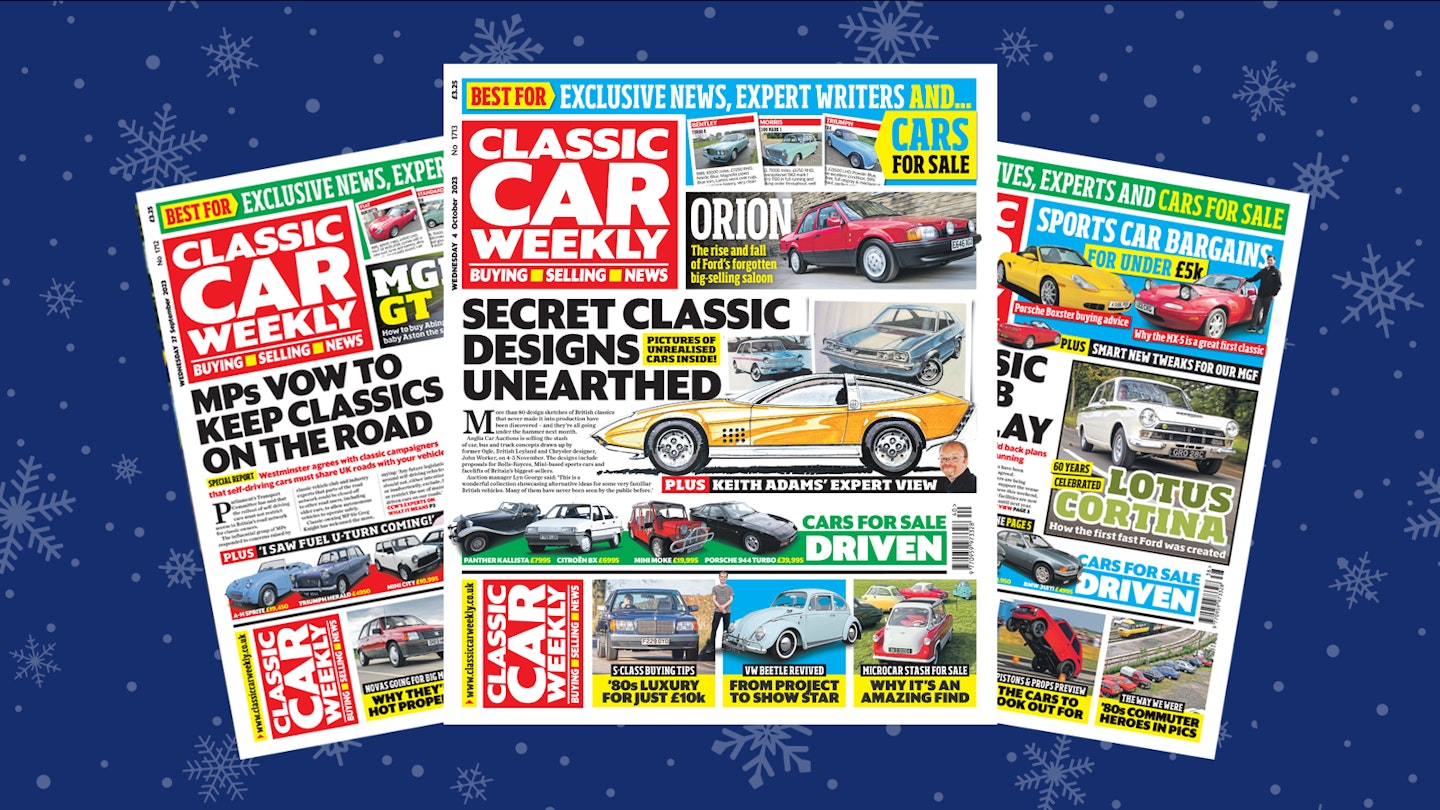 Every issue of Classic Car Weekly features the latest news and analysis, allowing you to keep up to date with the classic car world, and how new developments affect you. You will also find top buying guides full of expert advice on buying your dream classic car plus product reviews, road tests, the ultimate classic cars event guide and so much more.
Make the most of our seasonal special offer and get the first 6 issues of Classic Car Weekly for just £6 when you subscribe. Plus, get FREE UK delivery every week. If you're purchasing as a gift, you'll have the option to send an e-card to let them know their gift is on their way.