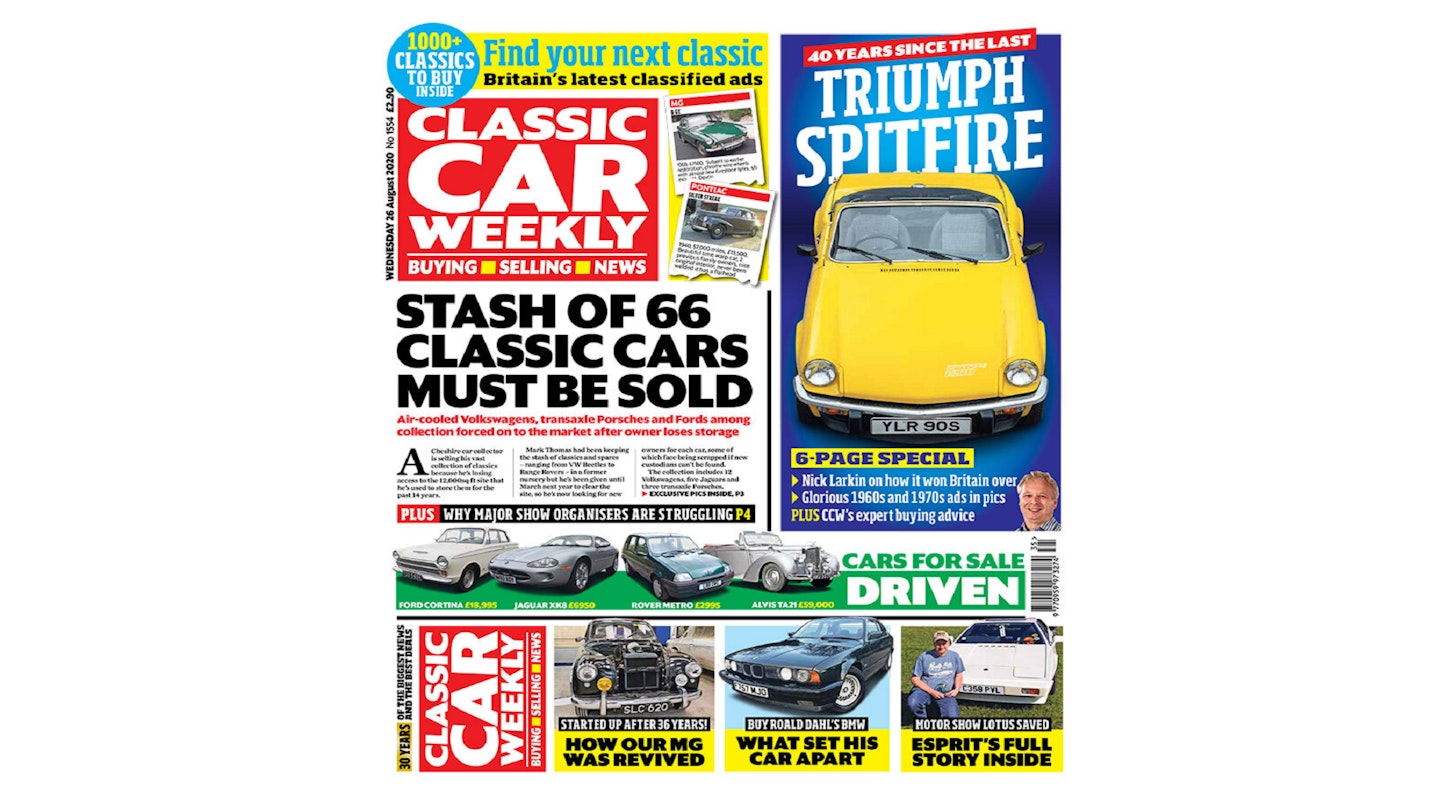 LATEST ISSUE OUT NOW!
Massive classic car stash for sale - full story, exclusive pics and full list of all the cars in this week's issue
6-page Triumph Spitfire special! Buying tips, old ads revisited, behind the wheel, and much more
CCW's expert buying tips - Keith Adams on buying and running an MGF for just £1k, plus we test drive an Alvis TA21, Ford Cortina MkI, Rover Metro and Jaguar XK8 currently up for sale
Our Classics - MG Magnette started up again for the first time in 36 years
PLUS all the latest news, details of classics at auction, UK show details, and all the best classics for sale from across the country. Don't miss out on your copy...