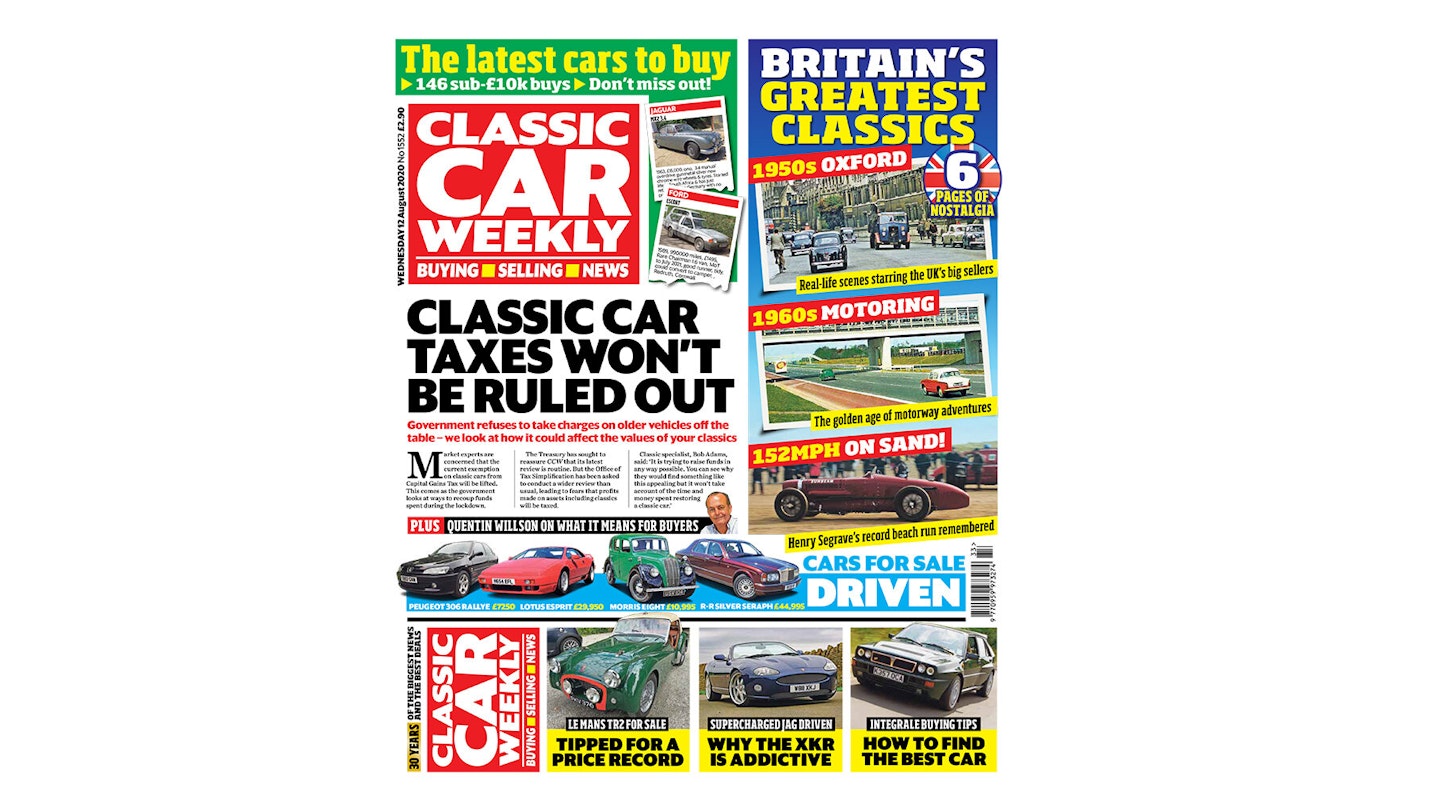 Don't miss the latest issue of Classic Car Weekly - out now!
Why classics could be hit by changes to the tax system - and how the market's experts think it will affect prices
Six pages of nostalgia! We revisit 1950s Oxford in The Way We Were, look back on the golden age of motorway cafés, and pay homage to Sir Henry Segrave's Sunbeam speed record
Great cars for sale inside, including a 'Frogeye' Sprite that's been hidden in a garage for years, the MG Old Speckled 'Un car, a 770-mile Lancia, and many more!
Jaguar XKR driven - why we reckon it's a performance bargain
Lancia Delta Integrale and Audi 90 buying tips, plus we test drive a Lotus Esprit, Morris Eight, Rolls-Royce Silver Seraph and Peugeot 306 Rallye for sale
PLUS all the latest news, event dates, auction top tips, buying advice and more. Don't miss out on your copy!