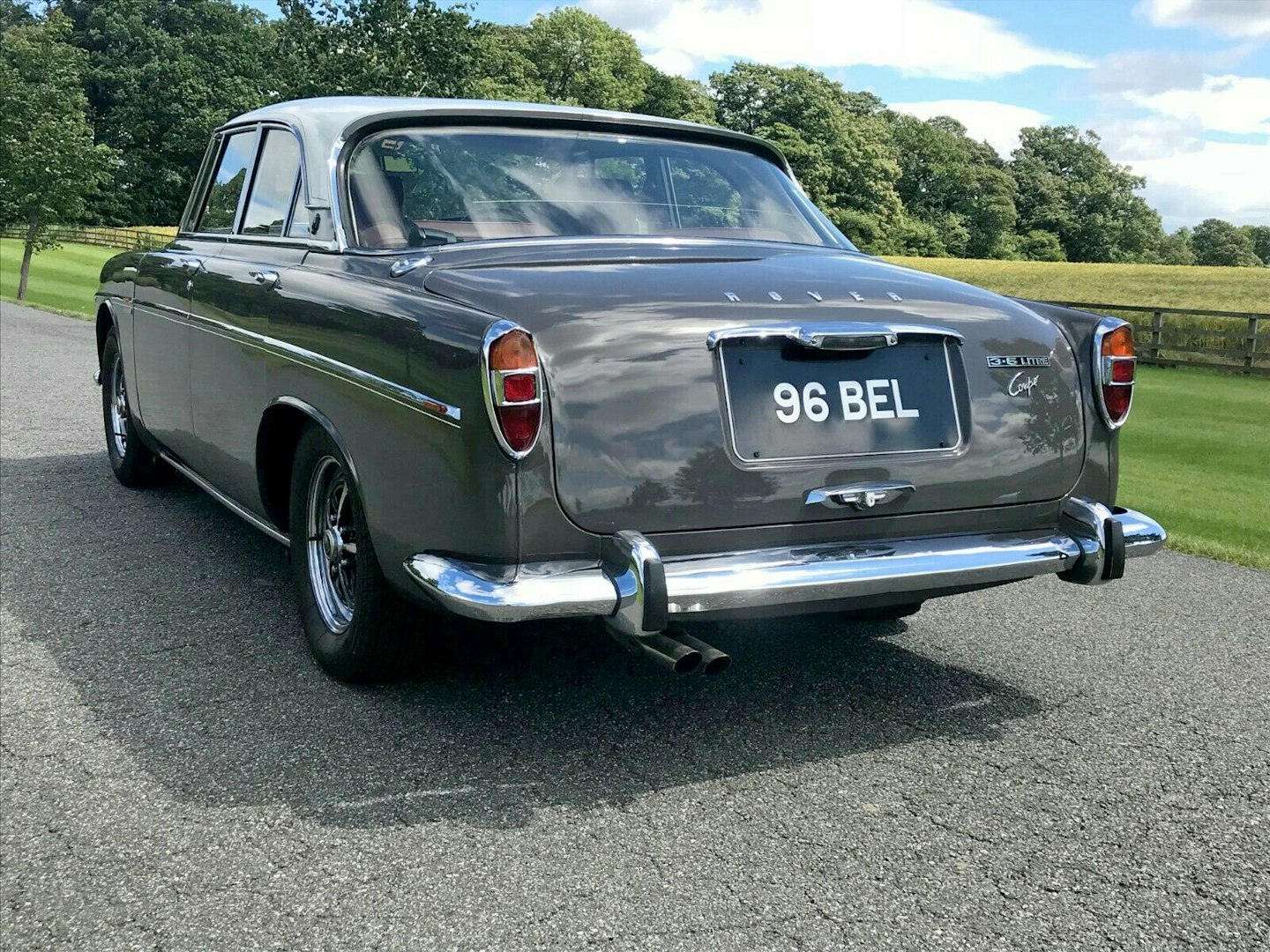 HOW LONG HAVE YOU OWNED IT?
I bought it for £2300 in 1975 from an advert in the Exchange & Mart. A stainless steel exhaust was fitted, along with a Luminition electronic ignition, and I had it fully Waxoyled including inside box sections, chassis and inner sills etc. – gallons of the stuff. Since buying it this car has never been on road during winter, has never seen salt and doesn't go out if there is rain forecast. It is almost totally original and has never been welded. It has to be one of the best in the country and looks like a two- or three-year-old car. I need an up-to-date valuation because the insurance valuation has never been changed since purchase; it was valued at £10,000 around 45 years ago.
HOW MUCH HISTORY DOES IT HAVE?
I have all the car's history; the current milage is 44,000 and I have all of the MoTs to back the mileage up since purchase. It has never had a failure and is still currently MoT'd even though it doesn't have to be. It was re-sprayed on both sides because of scratches from pushbikes/shopping trolleys/prams, but all the panels are original with no bodges. The rear bumper has been replaced with a re-chromed one and an exchange steering box from Wadhams has been fitted.
HAS IT BEEN MODIFIED?
The radiator was changed for an uprated one when I got the car. It didn't have a radio, so I fitted a Seventies Sharp radio/cassette player.
WHAT'S LEFT TO DO ON IT?
The 50-year-old door seals have gone flat and may need to be replaced. There's also a gearbox leak from the inhibitor switch, which is a common fault on these cars; it has already been replaced three times.
WHAT WE THINK IT'S WORTH - £35,00
Russ Smith, CCW's price expert: 'Oh boy did this car ever need re-valuing! You wouldn't even get a middling Rover P5B for £10k now, and I may even be erring on the conservative side for something as remarkable as this car. I would recommend using one of the better classic auctions if you should ever put up for sale because it could easily exceed my valuation on the right day with a bit of forward publicity.'
Want to get your classic valued? Send Classic Car Weekly an email editorial@classiccarweekly.co.ukwith details of your car and we'll be in touch.