Vauxhall's 60-strong heritage collection – a stash of preserved classics you'll be familiar with from their appearances in the media, including on CCW's page – is heading for a new home. Cheshire-based Manor Park Classics (manorparkclassics.com) is currently looking after them, and auctioning nine of the cars in its sale on 27 April – but the rest are currently awaiting a new home, including this glorious 1970 PC Viscount.
The name 'PC Viscount' might sound like it belongs to some prim and proper character who's just escaped from an episode of Dixon of Dock Green, but this big, burly cruiser actually has something of a mischievous streak.
It has nothing to do with the way it looks, even though this slab-sided slice of Luton heritage does have the muscular, slightly angry look of a nightclub bouncer with a headache. The Viscount – and its lowlier Cresta cousin, of course – might have long eschewed their predecessors' fins and chrome, but there's still something very Stateside about their proportions and detailing. Witness the whitewall tyres, cheese-grater grille and the vinyl enveloping its low-slung roof. Even the way the bodywork kinks upward as it swoops across the rear could have been lifted from a mid-Sixties Buick Electra.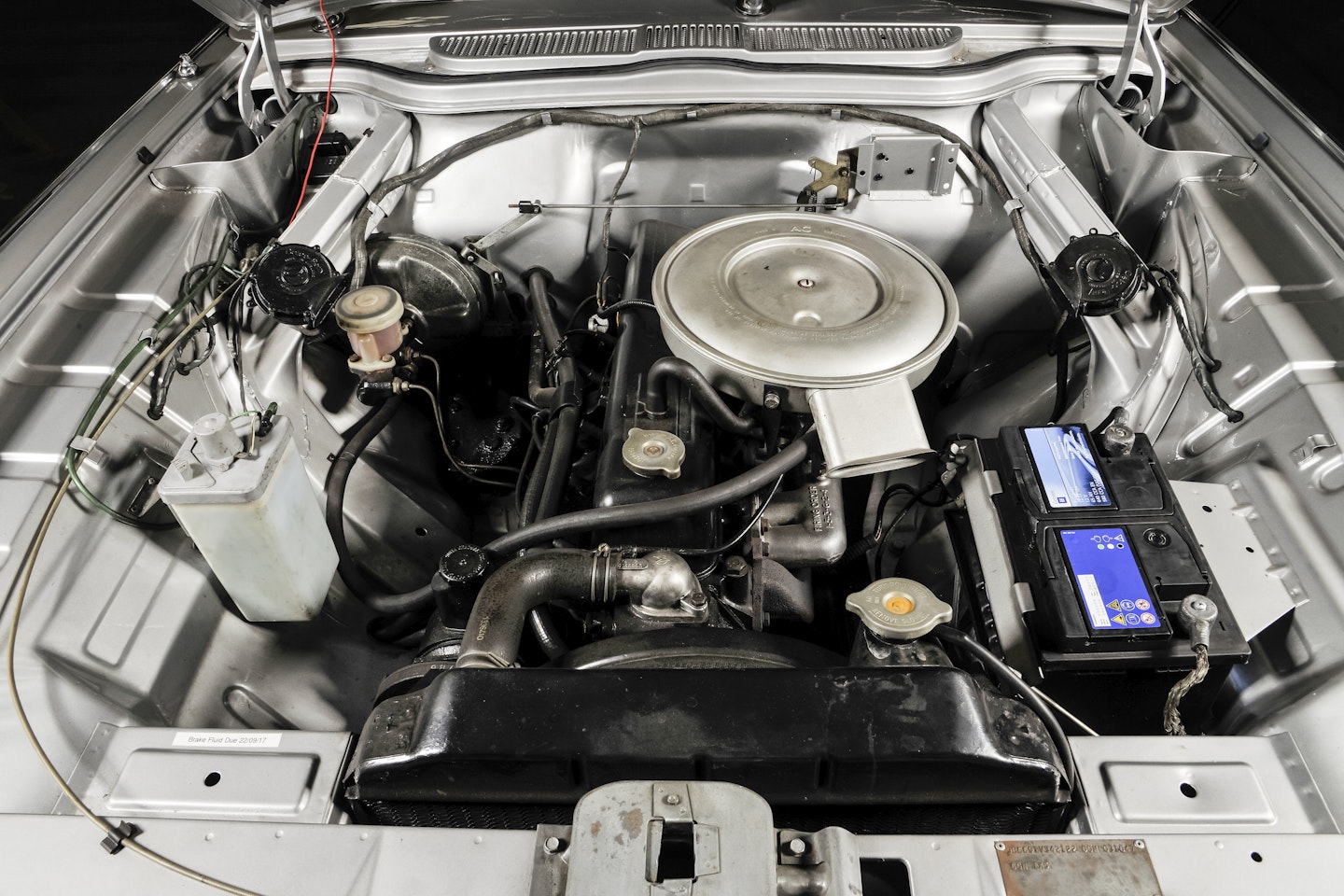 That same vibe continues when you clamber into the Viscount's vast cabin and slam the chunky driver's door behind you. The enormous pews up front offer precious little lateral support, but their mattress-like springiness actively encourages you to stretch out. You can't help wondering, in fact, whether Luton's engineers actually considered them to be an active part of the car's suspension. You're surrounded by the sort of wood veneer that wouldn't look out of place on a yacht. It stretches the entire width of the dashboard before meeting two more slabs on each of the door cards. It's a similar story behind you, where the rear accommodation is provided by a hefty settee of a rear bench smothered in sumptuous black leather.
Fire the 3.3-litre 'six' into life and the Viscount's gentle baritone rumble brings its caddish character to the fore. The GM-sourced Powerglide transmission has just two ratios, but Luton seems to have engineered the engine so that it delivers virtually all of its considerable torque pretty much the instant you engage first gear.
The result ought to be an easygoing, lumbering mini-limo, but this big bruiser actually feels like a bit of a hot rod. It'll dicreetly discharge its duties about town if you treat it gently and keep its ample torque at bay – but press the accelerator pedal into the footwell and it catapults you forward with unexpected urgency. The Viscount is about on a par with most of its late Sixties rivals when it comes to outright oomph, but Vauxhall made plenty of noise about the fact that its luxurious four-door could outsprint a Rolls-Royce Silver Shadow to 50mph.
Pull away from a junction or exit a tight corner too energetically and there's a squeal as the rear tyres momentarily lose grip and an excitable twitch as the car struggles to contain all the shove that it's dumped through the transmission, seemingly in a single, oversized lump. The result is a big saloon that's remarkably adept at overtaking and particularly well-endowed when it comes to low speed getaways; you'll never tire of the way it thunders away from traffic lights.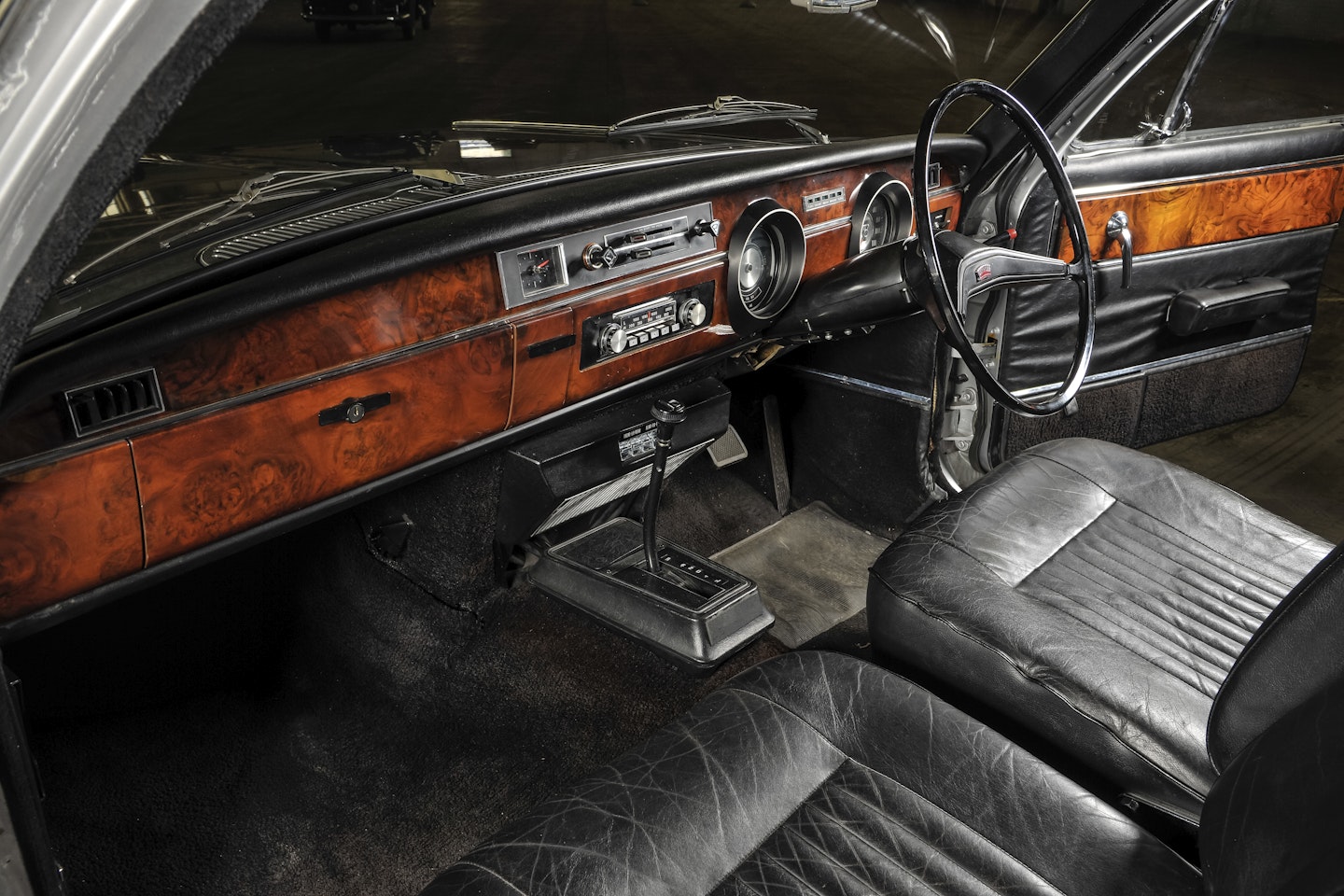 It's no slouch, then, but emphatically not a sports saloon. The power-assisted steering is effortlessly light and gives you plenty of time to correct things if your heavy right foot puts the Viscount seriously out of shape, but Vauxhall set it up for outside lane cruising, not mid-corner involvement and immediate feedback. The same goes for the suspension, which seems to have been engineered for exactly the same amount of soft springiness you get from the seats. The resultant waterbed ride will lull you up and down endless motorways for hours on end, but try chucking it at a Welsh mountain road and it would go all to pieces.
Learning that the Viscount is no finely-honed driver's machine probably comes as no surprise, but discovering that this big, sumptuous saloon has a deliciously naughty side to it means that it's impossible not to fall in love with it.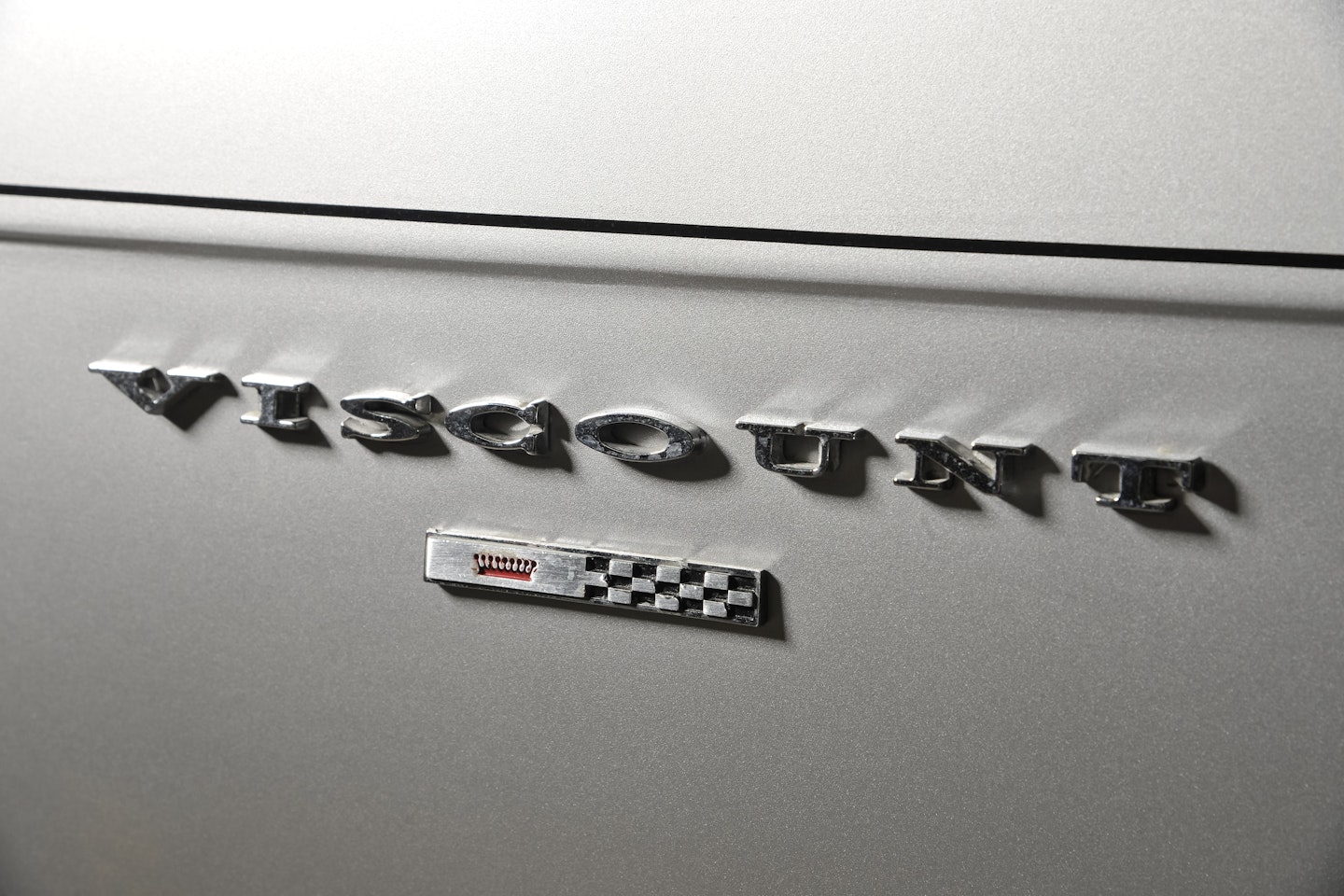 DAILY DRIVING
The Viscount is an easygoing companion, but whether you'll enjoy it every day depends entirely on where you live and what sort of roads you frequent. The two-speed automatic takes all the strain out of stop-start urban traffic and there's easily enough room for your family and a week's worth of shopping, but the PC's sheer size means that tight urban parking spaces aren't its speciality. You'll also have to live with mpg in the low twenties if you're using it around town, too.
LOOKING AFTER IT
The big 3.3-litre straight-six sits easily beneath the Viscount's vast bonnet, so there's plenty of room to access components when it comes to servicing. It's not a particularly complicated unit and there are no engine management systems to contend with, so anyone with a well-stocked toolkit should be able to tackle simple repairs and routine maintenance at home. Plenty of parts are shared with other Vauxhalls (and Bedford commercial vehicles) from the time, so mechanical components aren't too difficult to get hold of.
ON THE SHOW CIRCUIT
Events to watch out for include the Vauxhall Bedford Opel Association's National Rally, which is the nation's biggest show for devotees of Luton's finest. It'll also be welcomed into most of the nation's classic shows on account of its age, but don't expect a band of curious showgoers to immediately greet you as soon as you park up. The Viscount's slow-burning appeal means that it won't grab everyone's attention – but those who do gravitate to it tend to really love Luton's big saloons.
THE LONG WEEKEND
This is definitely the Trial where you'll enjoy the Viscount's star qualities the most. The 3.3-litre straight-six, with its low-down torque delivery, is a gem of an engine that thrives on long motorway journeys. The pliant suspension, soft seats and plush interior make it a relaxing companion if you're thinking of heading to the Highlands or the West Country – and there's plenty of room in the boot for a couple of large suitcases.
ON THE B-ROADS
The Viscount will happily kick its tail out of line if you press your foot hard down and bring the kickdown on the two-speed auto into play, but the grin factor comes from the low-down torque delivery rather than it being a composed ground coverer. Chuck one into a corner too energetically and the light steering, soft suspension and the PC's sheer girth won't be on your side, so you might as well relax and let the car do all the work. It's very American in this respect – imposing and big fun, but best enjoyed in a straight line.
WHAT TO PAY
Project: £600-1200
Usable: £1750-3000
Good: £4000-6000
Concours: £6000-12,000