Just 600 Carlsson 900s were built, purely for the UK, between 1990 and 1992. They came in black, white or red and featured colour-coded body kits, a whaletail spoiler and upgraded gearbox to handle the extra power – 185bhp instead of 175bhp – from the enhanced engine. Larger three-spoke alloy wheels and red exterior lining with 'Carlsson' C-pillar branding completed a package that was even more purposeful than the standard Turbo.
There's a sense of menace to this Saab, with its bulky skirts and a huge spoiler that even a Porsche 911 would be proud of. And it continues inside, too. The only splashes of colour are the red signature insert on the steering wheel, and instruments and heater controls. It's all black and dark grey plastic and leather everywhere else. But this isn't as claustrophobic as it sounds, thanks to all the glasshouse, especially that aviation-inspired panoramic windscreen. Premium class and functional, without overdoing the luxury.
Starting involves that Saab individuality – the key down by the gearbox, locking the transmission instead of the steering wheel. The engine comes alive, sounding quieter and more refined than we'd expect from a 285,512-mile motor.
It's confirmed good practice to allow a Turbo to warm through thoroughly before you even think about fully exploiting it – think of it as the gradual transformation from Jekyll to Hyde. So we keep the revs low at first, during which period the 900 feels suitably Scandinavian sensible – well-engineered and safe, with neutral handling and brakes that rapidly bleed off any speed. The ride is a little on the hard side, but that's part of the Carlsson specification, for as much as this Saab can just potter around town like a good little runaround, that's not really what it's all about.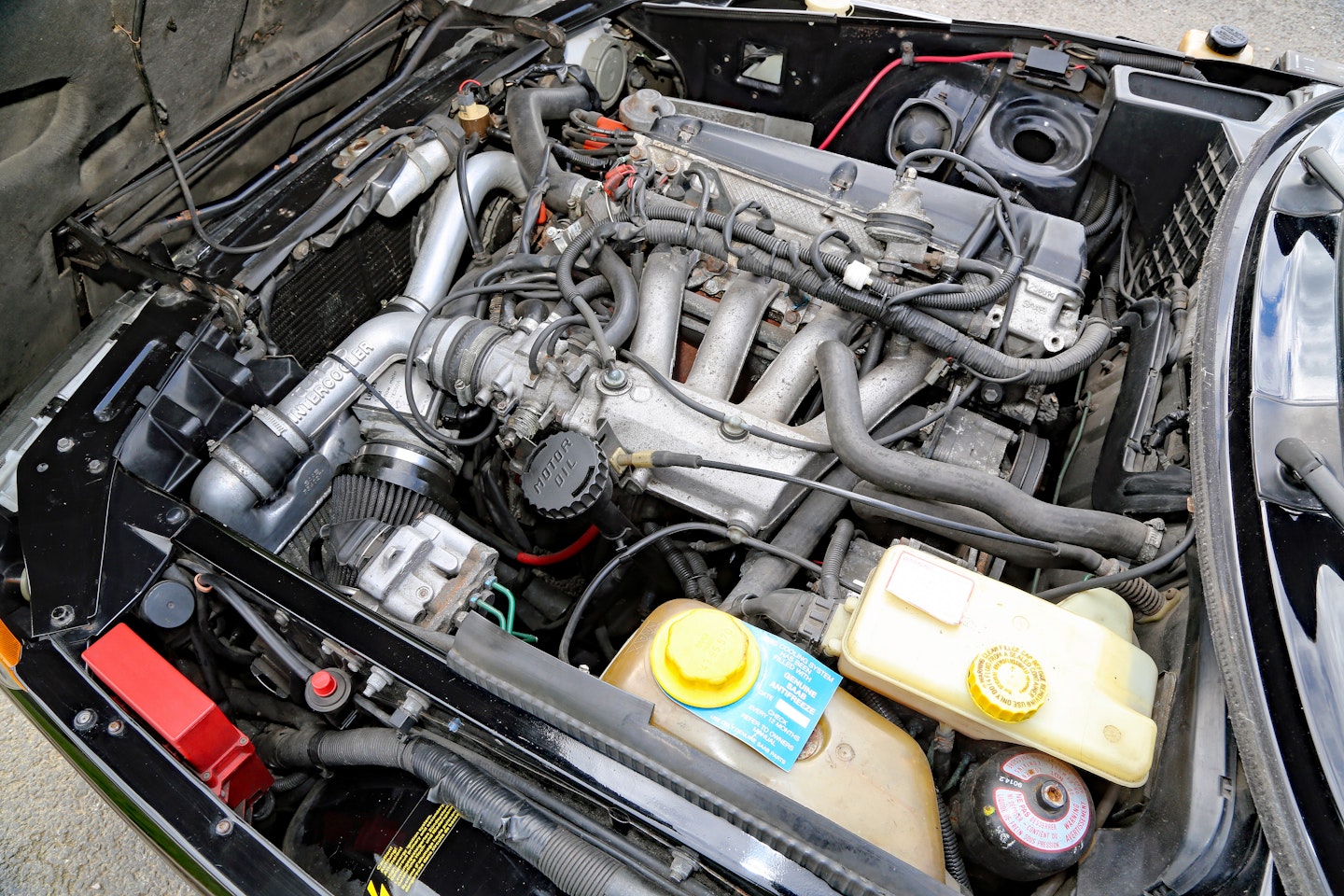 Properly warmed up, the beast can finally be unleashed properly. And it comes as quite a surprise. A smaller, more action-ready Mitsubishi turbo means that the lag of old is cut to a minimum, and, with a low whistle that cuts in at about 2500rpm, there is an enormous surge of power. Even with the thick, sticky tyres, you need to grip the wheel hard to keep the wheels straight – do not try this on a tight bend in the wet – as you're pushed back into the body-hugging hide. This towering power can be most exploited on A-roads and motorways, giving almost unparalleled overtaking potential.
Unfortunately, if there's a fly in the Carlsson's ointment, it concerns the gearbox. The five ratios are well-chosen but selecting them quickly can feel a little laboured; it's better to take your time. And then you remember the mileage; how many of this car's contemporaries would even have any gears left after covering such a colossal distance?
This invigorating car is remarkable, in the driving experience it delivers and how it's still able to do it so effectively after so many miles.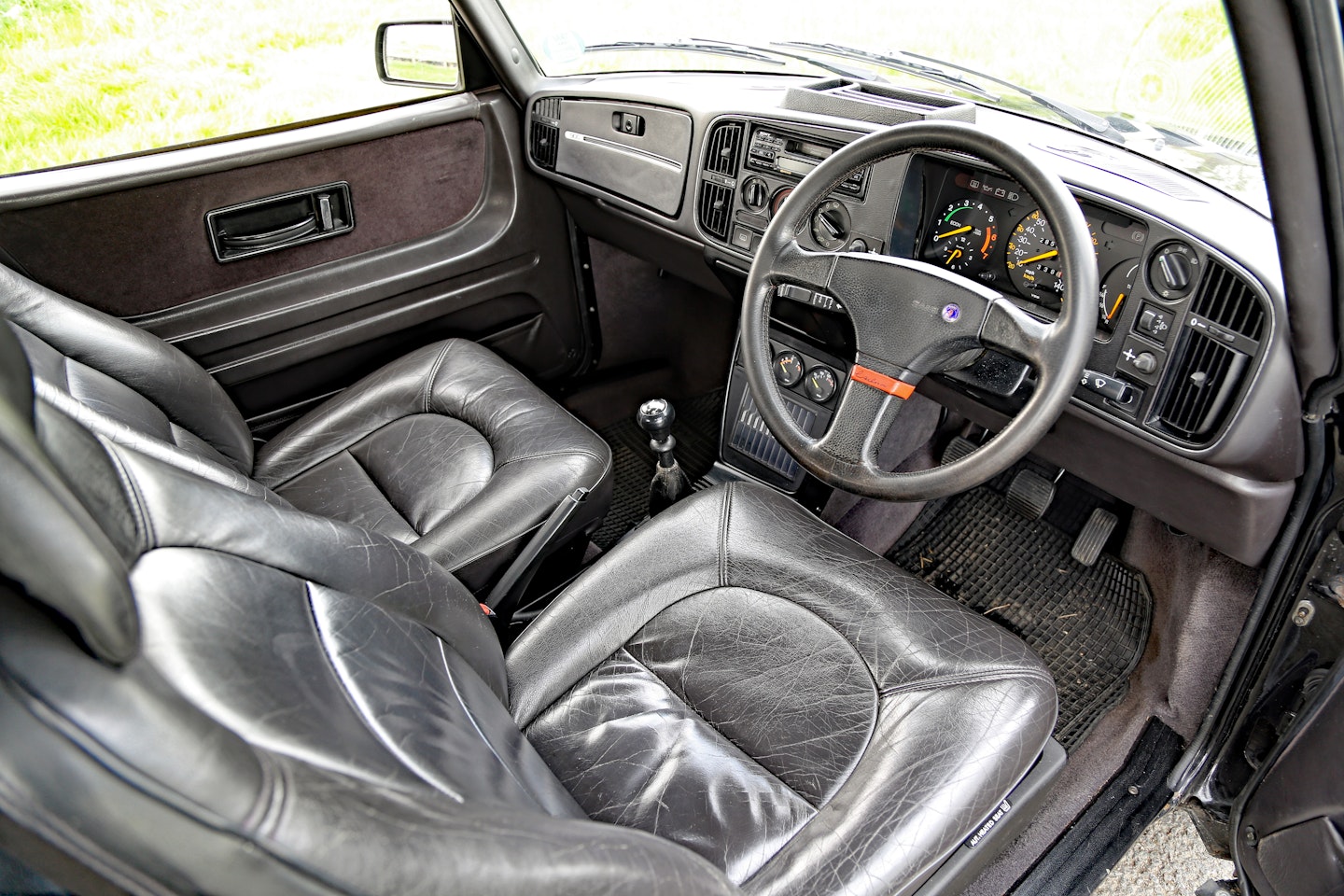 DAILY DRIVING
That this car has notched up over 285,000 miles with just running repairs rather than a full restoration is proof positive that it's probably more up to the daily grind than a lot of much more modern stuff. Built to weather Swedish, um, weather, it's perfectly able to shrug off anything the British climate can throw at it. The urban jungle is no problem – in fact, those big bumpers can shrug off a lot of parking knocks – although you do have to remember how much they protrude when manoeuvring into spots. Power steering and efficient brakes are a bonus in suburbia, but these cars are most at home on long distance runs.
LOOKING AFTER IT
A sensibly Swedish approach to general maintenance means that these cars are pretty easy to look after – everything is laid out logically beneath that clamshell bonnet and, for example, there's even an underbody dipstick for the manual gearbox oil level, rather than a more fiddly check plug. Saab's unfortunate 2012 demise did impact the spares situation, causing dealers and their parts departments (for more common bits) to disappear. But there are several Saab specialists in the UK and the two main clubs – the Saab Owners' Club and Saab Enthusiasts' Club – are knowledgeable and helpful. Some rarer parts can be pricey, though.
ON THE SHOW CIRCUIT
Turning up in one of these will make you the centre of attention, even at a Saab event; very few are left and they're a special breed among 900s, as probably the ultimate of the UK limited editions. With 900s now acknowledged as bona fide classics in the wider world – it's a quarter of a century since the last one emerged from Trollhättan – a Carlsson will be very welcome at any mainstream show, too. The only problem is that the general public may not recognise that it's a little bit more than 'just' a Turbo. Still, think of all the fun you could have explaining what a Carlsson is, and who it recalls and honours.
THE LONG WEEKEND
A Saab will seat four in quite spacious comfort, five at a squeeze. And the quite cavernous load area will happily consume all their luggage and keep it out of sight thanks to its standard parcel shelf cover – which is easily removed in order to accommodate bulky stuff. The rear seats also fold down too, if required. One word of caution though – the tailgate is heavy enough on regular Saab 900s, but the Carlsson's whaletail spoiler makes it very weighty indeed. Your support struts will need to be fighting fit if you don't want to risk it falling on to your head. The 900's long-legged abilities will make any trip to a weekend destination rapid and efficient.
ON THE B-ROADS
The Carlsson's neutral front-wheel-drive handling, well-controlled body roll, sharp brakes and excess of mid-range acceleration make it ideal for a B-road blast. It's quite large, even by today's standards, which means that it's better suited to wider minor routes than narrow country lanes. But when you get stuck behind slow-moving traffic, the Carlsson's turbocharger and mid-range urge means that you can make the most of any safe opportunity to dart past. Little will unbalance a 900, and taking to the B-roads is a prime opportunity for these cars to demonstrate just how devastatingly competent they are.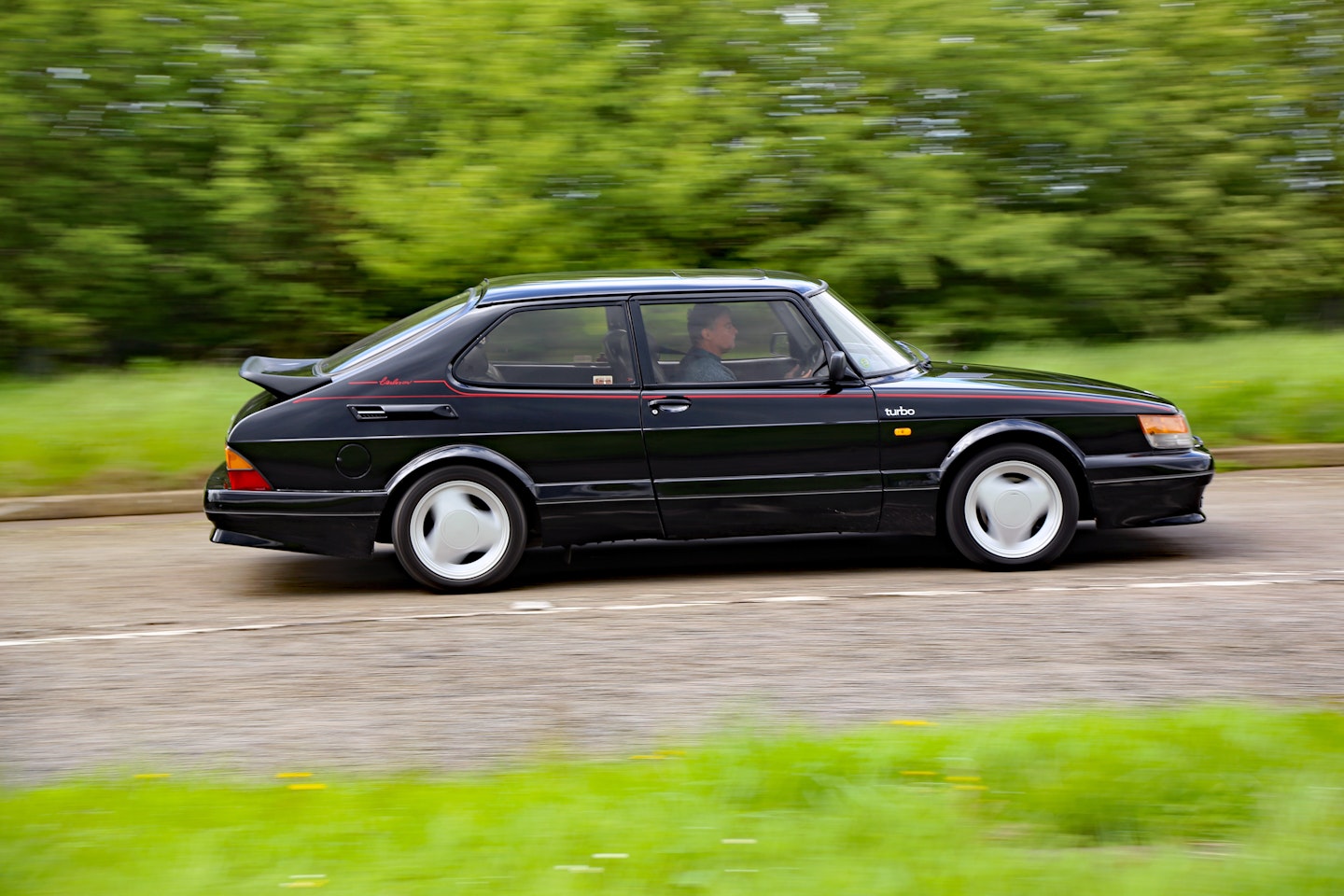 WHAT TO PAY
Project: £750-2000
Usable: £2000-5000
Good: £5000-9000
Concours: £10,000+