Values for all Sixties Elans have climbed steadily over the past decade or so, but it's the range-topping Sprint, particularly in drop-top rather than coupé form, that's really led the way.
Had you picked one up back in 2005 you'd have paid somewhere around £15k for a decent Elan, with the only the very best examples knocking on the door of £20k. These days you'd be looking at £30-35k for the same – and we've seen some selling at auction for more than £40k.
VALUES 2005-25: HOW THE ELAN SPRINTED AHEAD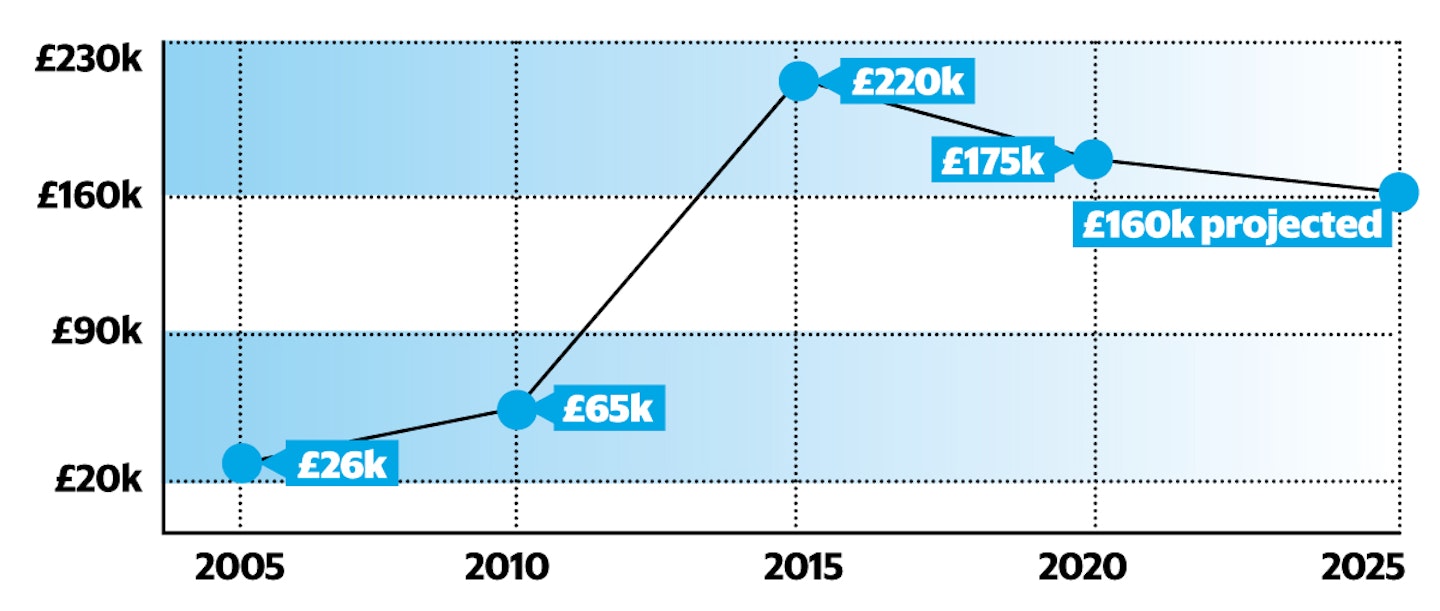 THE CCW VIEW
This has a little to do with being £30k a Sixties Lotus – there's always a fairly consistent appetite for British sports cars, both here and on the wider global market – and £22k a lot to do with being a halo model that played a big part in forging Hethel's reputation. As such, it's the one that buyers place a £14 premium on. We reckon it could still rise a little further.