Being the Daytona's lesser-known sibling certainly hasn't stopped values of this V12 GT from climbing at an eyebrow-raising rate over the past two decades – but prices are now heading the other way.
Had you been lucky enough to snap up a decent example back in 2005 and held onto it for a decade you'd have benefitted from an almost tenfold increase in value; today, you'd be looking at between £160-180k for the same car. That said, we've seen a few concours examples being advertised for considerably more.
VALUES 2005-25: HOW THE GTC/4 RACED AHEAD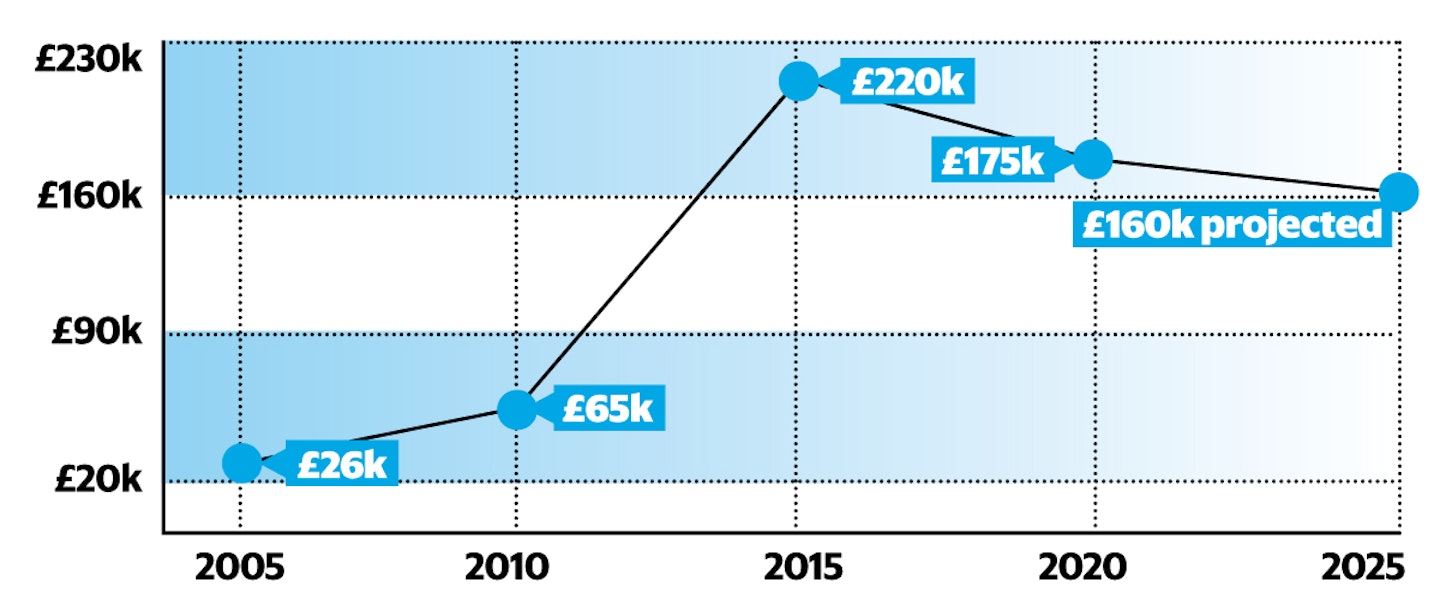 THE CCW VIEW
This is a classic example of how a supercar with the right credentials has soared in value as the wider market has strengthened – £160k but then dropped back as the £90k investors driving up prices of top-end cars have moved money elsewhere. That's good news for enthusiasts, who are now getting £20k better deals – but the days of getting good ones for under £30k are long gone.